Having a long background in the logistics of natural stone we are one of the market leaders.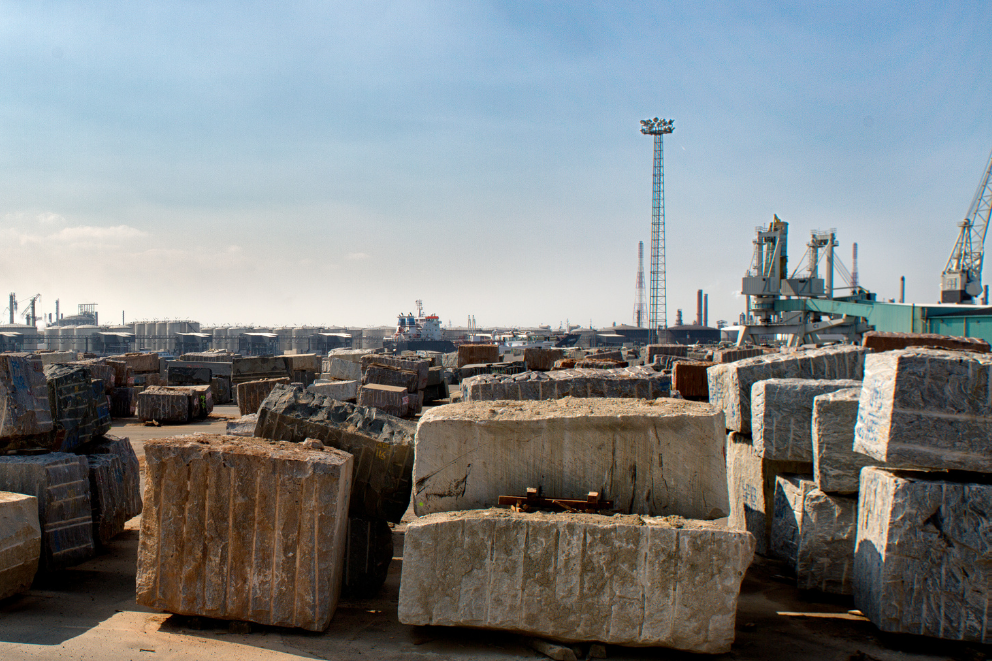 More than 35 years' experience
For more than 35 years, we have been transporting stone in its various forms: blocks, slabs and monuments, using all types of transport and studying with you the logistics solution best suited to your needs.  
We transport goods to and from all over Belgium, France and Europe in general. 

We are leader and renowned in granite and stone logistics.
Our own offices in Belgium, Poland and China, as well as our partnerships around the world, notably in India, South Africa and Brazil, enable us to offer fully adapted and competitive solutions for your stone transport.

We have a storage area in the port of Antwerp.
The type of transport - breakbulk or container - is linked to the type of goods :


- Half-finished products (slices, tiles, funeral monuments,...) are transported in a 20 'closed container (20' box).
They will then be loaded aboard a ship, bound for a foreign country.


- Rough blocks should preferably be transported in breakbulk.

If there is no breakbulk possibility, blocks may also be loaded and transported in container, but these ones have limited effects (loading, dimensions, weight).

Magemar finds of course the best solution according to the type of goods and ship them safe at their final destination!