MAGEMAR
Most of the time, during an international transport, the services of a freight forwarder are necessary when the delivery requires several successive means of transport.
The forwarder whose role is to organize and execute the transport of goods on behalf of his client, whether he is the shipper or the recipient, must bring the goods from a point A to a point B ensuring the link between the different means of transport
while respecting deadlines and without incurring additional costs.
That is exactly the services MAGEMAR has been offering for many years!


As an international freight forwarder, MAGEMAR not only takes care of collecting the goods from the supplier, but also deals with customs clearance documents to the competent authorities, the handling in the warehouses concerned and the booking of a place on the ship, plane or truck that will take care of the delivery.
As the main interlocutor, MAGEMAR advises the client and finds the most suitable means of transport, under the best conditions/prices while preparing all the documents related to transport.
MAGEMAR's strength lies in being the privileged intermediary from point A to point B and among our team of Senior Logistics Experts, a single person manages the transport of your goods from A to Z!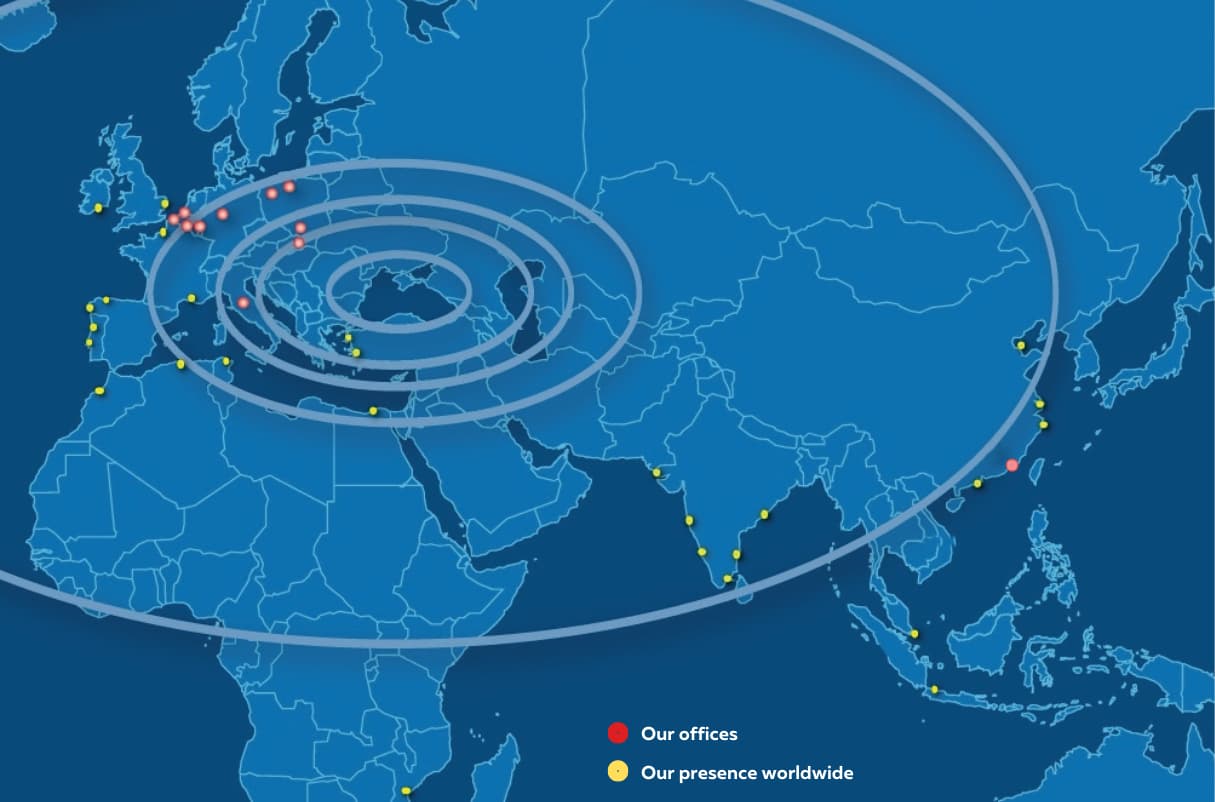 Our presence in the world
Belgium

Nederland

Luxembourg

Germany

China

Poland

Slovakia

Morocco

France

India

Italia

Turkey

United Kingdom

South Africa

Brasil

And many more
International transport & logistics
Supply chain management, transportation and logistics services.
MAGEMAR
the right solution to take care of your business transport.